Home
>
About
Message from the President
The key components of our service are "smiles" and "sincerity". We deliver Hokkaido's fresh seafood and organically grown mountain food to customers across the nation. We love to hear all of our customers exclaim, "It tastes great!"
Kitaguni brings the tastiness and deliciousness of Hokkaido to you, sincerely and with a lot of smiles.
We aim to build a fun company where everyone involved in Kitaguni can be happy, both physically and spiritually.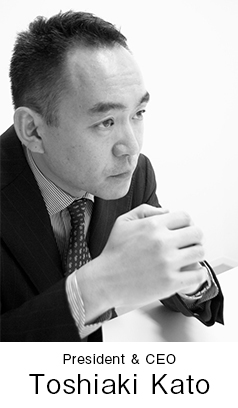 Corporate Philosophy
1) Create a fun company, always caring for others.
2) Always work to bring joy and excitement to customers.
3) Each and every person should always act on their own with the best intentions.
4) Always think of better ways and keep changing for the better.
5) Always keep taking on challenges!
Company Overview
Kitaguni Inc.
| | |
| --- | --- |
| Trade Name | Kitaguni Inc. |
| Representative | President & CEO Toshiaki Kato |
| Location | Kawayu Onsen 5-4-3 Teshikaga-cho Kawakamigun, Hokkaido 〒088-3465 |
| Services | Wholesale (retail) of seafoods, confectionery and cosmetics / EC website management |
EC Headquarters
| | |
| --- | --- |
| Trade Name | Kitaguni Inc.(Kanto Office) |
| Representative | President & CEO Toshiaki Kato |
| Location | IK Building 205 1-8-7 Sengendainishi Koshigaya City, Saitama-ken 〒343-0041 |
Media Headquarters
| | |
| --- | --- |
| Trade Name | Kitaguni Inc. |
| Representative | President & CEO Toshiaki Kato |
| Location | IK Building 205 1-8-7 Sengendainishi Koshigaya City, Saitama-ken 〒343-0041 |
Processing & Wholesale Headquarters
| | |
| --- | --- |
| Trade Name | Kato Suisan Corporation |
| Representative | President & CEO Suezaburo Kato |
| Location | Kawayu Onsen 5-4-3 Teshikaga-cho Kawakamigun, Hokkaido 〒088-3465 |